EduPark is your key to education expertise
Want to learn about education in Finland?  – we are the right place and partner
Joensuu is the town with the most students in relation to inhabitats in Finland. There is a huge range of education from university to day care pedagogics, forest bioeconomy – and you name it – in a condenced geographical area at the Finnish Lakeland.

EduPark is our network that brings the knowledge from the world-famous Finnish educational sector under one roof. Furthermore, the different organisations from schools and educational institutions to companies work and develop together. Thus, at a glimpse we can offer versatile study and visitor programmes and consultations – either in Joensuu or somewhere else on the planet.

Or actually, in our Epic -process our education has also been partnering with NASA to study how to inhabit the Mars…this was thanks to our flagship company Valamis!

Edupark in a nutshell – watch a video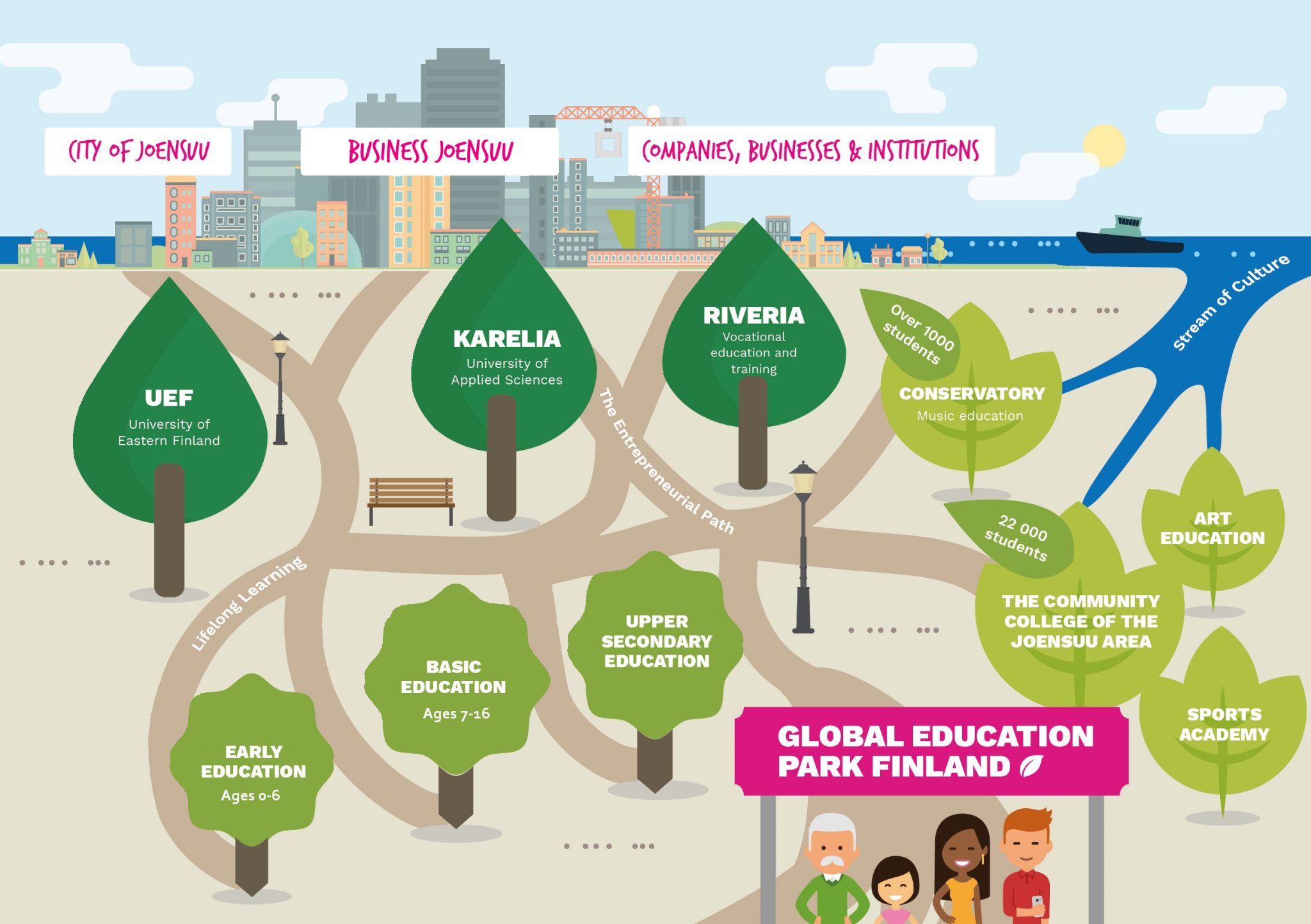 EduPark is offering tailored services for educational experts

We will help you to develop your educational competence
We will give inspiration for your future's development
Our network's top competence fields are:
You are warmly welcome to visit us
Feel free to combine your educational visit with genuine Finnish experiences 
Program providers as a core of EduPark
Please submit your inquiries contact form below. The educational institutions as the core of EduPark will provide tailored programs in collaboration with e.g. local schools, tourist service providers, companies and other partners (such as municipalities).