Let's learn together!
We are happy to design specially tailored solutions for your educational needs in order to enhance your competence building
Creating a good educational system or business requires teamwork — partners, instructors and motivators.
The network of Global Education Park Finland is your key to finding new opportunities.
We will find you the best partners and practices in fields of teaching and learning.
Creating excellence through training
Courses from one day trainings to long-term programs
The training services available vary from courses designed for students to continuous training tailored for all levels of educational professionals.
The list of training courses and suggested services can be found from different expertise fields from the page "Services for experts"
You can navigate to the theme of your interest via the links below:
See the services from expertise fields:
Services:
In a nutshell:
Services: educational training, courses, visits, and study programmes
The target group: all levels of educational professionals, students, educational business developers
Duration: from a day to long-term courses
One week courses: The majority of the courses are scheduled for a week-long visits. However, each course can be customised according to the customer's needs.
Languages used: The main languages of the network are English, Spanish and Finnish. However, instruction is available in any language if needed.
Group size: Defined case-by-case
Fee: Defined case-by-case
Extras: You are invited to combine your educational visit with genuine Finnish experiences. Read more about the enjoyable travel tips.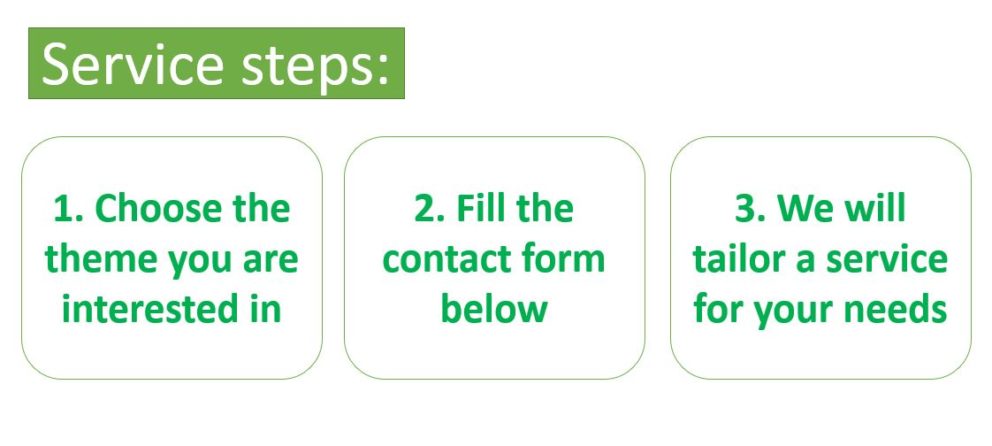 You are most welcome to start your co-operation with Education Park experts.
Learning institution visits
Get a taste of the Finnish education system – You are invited to visit the learning premises

Education visits will take you to Finnish daycare centres and schools of different levels
The visits and related workshops are designed according to the programs's theme
Discover the use of inspiring methods and familiarise yourself with different learning environments
The visit programs are developed with the principle 'from theory to practice', offering solutions for visitor's individual educational needs
Seasons: The school year lasts from mid-August until the end of May in Finland
You can already familiarise yourself with a few selected learning premises
Discover how the world-leading education is implemented in practice from early education to the end of upper secondary education.
Company visits
Local companies play a significant role in providing educational excellence
The Network of Global Education Park Finland is well connected with the region's business community
Business visits are included if related to the theme of educational program
Business visits can be arranged also upon a request
Our network's target is to create excellence as a team where public sector and companies give a high-five to each other
Have a look at a few Finnish companies providing educational services and forest bioeconomy services both locally and across the globe
Let's boost your business actions and create new opportunities together.
An example structure of a week program
Time
Sun
Mon
Tue
Wed
Thu
Fri
9.00-11.00
Introduction lecture
Lecture: deepening
the theme
A school visit
Working on
the theme
Innovations,
developing
process
11.00-13.00
Lecture 2h: EDU system
A school visit
A school visit
13.00-15.00
Lunch
Coffee ceremony
15.00-17.00
Workshop
Workshop
Workshop
Workshop
Departure from
Joensuu
17.00-19.00
Dinner / Finnish experiences / Cultural activities
Arrival to Joensuu
Accomodation
Check in + free time
How to reach us?
The team of Global Education Park Finland will assist you

There are several hundred people working on themes promoted by Global Education Park Finland, however the GEPF team is your link to all of the actors involved
Please, do not hesitate to contact us for more information by using the contact form below
You can also contact Auli or Ville by using the details given below (English, Spanish and Finnish languages, please):
Dr. Auli Leskinen
Development Manager
Joensuu Science Park Ltd.
www.tiedepuisto.fi
email: auli.leskinen[at]tiedepuisto.fi
tel: +358 50 4308850
Twitter
Dr. Ville Nivalainen
Development Manager
City of Joensuu
www.joensuu.fi
email: ville.nivalainen[at]joensuu.fi
tel: +358 50 4652281
Linkedin