Developing the modern welfare services
Global Education Park Finland is a network that offers partnerships in creating educational excellence. 
Our network functions in a versatile public and private social and health-care ecosystem. Through a strong level of teamwork between research actors, educational institutes and a large variety of services, we are able to develop flexible service solutions.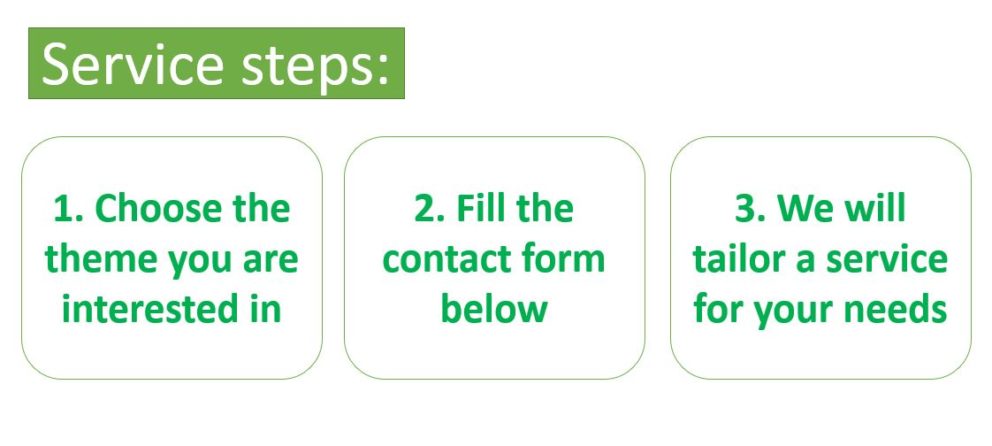 We are providing expert solutions related especially to the current key areas of global social and health-care challenges, such as:
Modern wellbeing
Active ageing
Health promotion
Rehabilitation
Digitalisation
Public health services
Here are selected examples of the service themes related to the topic of social and welfare needs:
1. An introduction to Finnish expertise in social and health-care services
Update and boost your service development
The course is designed for international welfare and health-care experts, innovators, educators and entrepreneurs.
The introductory course provides an up-to-date overview of the developments in social and health-care services today and tomorrow.
The current key areas consist of themes related to:

Modern wellbeing;
Active ageing;
Health promotion;
Rehabilitation;
Digitalisation;
Public health services.

The current challenges and needs are discussed throughout the course.
After the introductory course, it is possible to deepen your expertise in one of the key areas in a continuation course.
2. An introduction to the study programme of Practical nurse
Discover the keys to arranging an effective education for future nurses

A highly necessary training programme for the needs of the large field of social and health care services
Get an excellent introduction to this popular three-year study programme
The programme leads to a Vocational Qualification in Social and Health Care
After accomplishíng general studies of the field of social and health care, the students deepen their expertise among the chosen specialist field
A foreign student also has a possibility to participate in the study programme through English language or with the help of an interpreter
The learning model is arranged by Riveria – municipal education and training consortium
3. Clinical Study Visit related to services for ageing citizens
Familiarise yourself with the Finnish elderly care service system

The study visit is designed for international welfare and healthcare experts, innovators, educators and entrepreneurs who are interested in the Finnish elderly care service system, practices and education.
Finland has developed innovative and effective solutions aiming to improve quality of life for the elderly and at the same time prevent the costs of health care rising.
Clinical Study Visit offers participants a very special opportunity to learn from a variety of best practices of Finnish elderly care.
Produced in cooperation with Karelia University of Applied Sciences, entrepreneurs and VisitKarelia.
Read more from the Clinical Study Visit – brochure
4. Community Nursing
Supporting older adults for being able to live home longer

People are living longer than before and the number of older adults is increasing rapidly. The majority of older adults prefer to live at home as long as possible.
This wish can be supported by offering participation, security and health promoting services at home.
The Community Nursing expert training course is designed for nursing teachers, managers and specialists
The training service package consists of 8 modules.
The extent of the training modules can be modified based on customer needs.
The minimum duration of each module is two days.
Read more from the Community nursing – brochure
5. Elderly care in a family house
Learn to take care of elderly and mentally handicapped people in your home
The coaching programme has been developed to meet the increasing needs of an ageing society
The service model has been designed to perfectly meet the needs of customers
Family care refers to the care of an elderly person in the family home of a nurse
Family care offers the same familiar nurses and a cosy living environment for customers
A customer's specific individual needs are taken carefully into account
Home as an environment supports an elderly customer's ability to function actively
The service model supports the role of participation by elderly citizens
Through this excellent coaching programme, participants gain the knowledge and ability to engage in professional caretaking of elderly citizens in a family home.
The course is produced by Folk High School of Kitee
6. International Summer School of Healthy Aging
Learn about rehabilitation methods & services in scenic surroundings
Designed for health professionals and students of elderly care and rehabilition services
The course is based on concept of Healthy Aging.
Students will be familiarised with maintaining health and rehabilitation methods.
Participants learn about assessing functional capacity and selecting suitable rehabilitation methods.
The course includes a personal exercise program and self-assessments during the course.
The course consists of teaching periods, visiting practical sides as well as personal guidance in designing wellbeing activities.
The international summer school is arranged in the scenic premises of Riveria Summer University.
The premises are located in Niittylahti (North Karelia, Finland), right beside beautiful Lake Pyhäselkä.
Have a look at the Riveria Summer University webpage (in Finnish)
7. The Training Pharmacy
Offering students the opportunity to become confident and competent professionals in pharmacology
The School of Pharmacy (University of Eastern Finland) has excellent facilities that simulate a pharmacy environment
On its premises, students are trained in how to prescribe medicines, in self-medication delivery and in customer counseling
Students are able to practice using a professional pharmacy information portal and systems
Drug delivery is practiced through simulated customer cases
The training pharmacy premises are equipped with modern video equipment, which means that training sessions can be recorded and skills developed for future pharmacy practice
There is a possibility to arrange visits to the unique learning premises
Read more from the webpage of UEF
8. Professsional training in Health and biomedicine
| | |
| --- | --- |
| | Finland University organises Master's degree programmes, consultation, short courses and development projects in health and biomedical sciences for international public and private partners together with its member universities. Learn more frorm the webpage of Finland University. |