Karelia promises hundreds of unforgettable experiences
Combine your educational visit with delightful experiences
The city of Joensuu and the region of North Karelia are interesting tourist attractions offering a wide variety of experiences. Combined with your educational visit, you are invited to enjoy genuine Finnish experiences.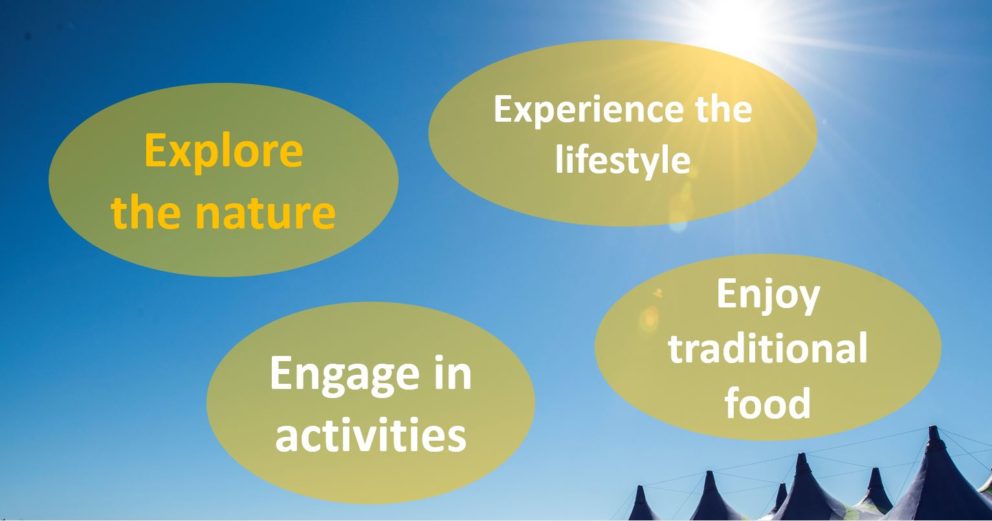 You can enjoy, for example:
The breathtaking national scenery
Bathe in a smoke sauna
Try ice swimming
Familiarise yourself with Karelia à la carte
Taste the world's only monastery produced whiskey
Visit a famous rock festival or
Enjoy a silent retreat
Scroll down for more travel tips.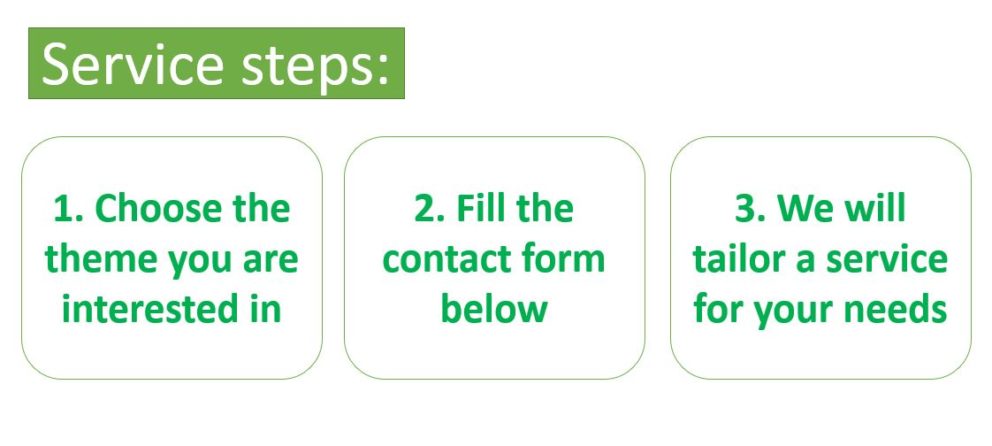 Let the journey begin!
Do not hesitate to inquire about tailor-made travel services when planning your educational training trip.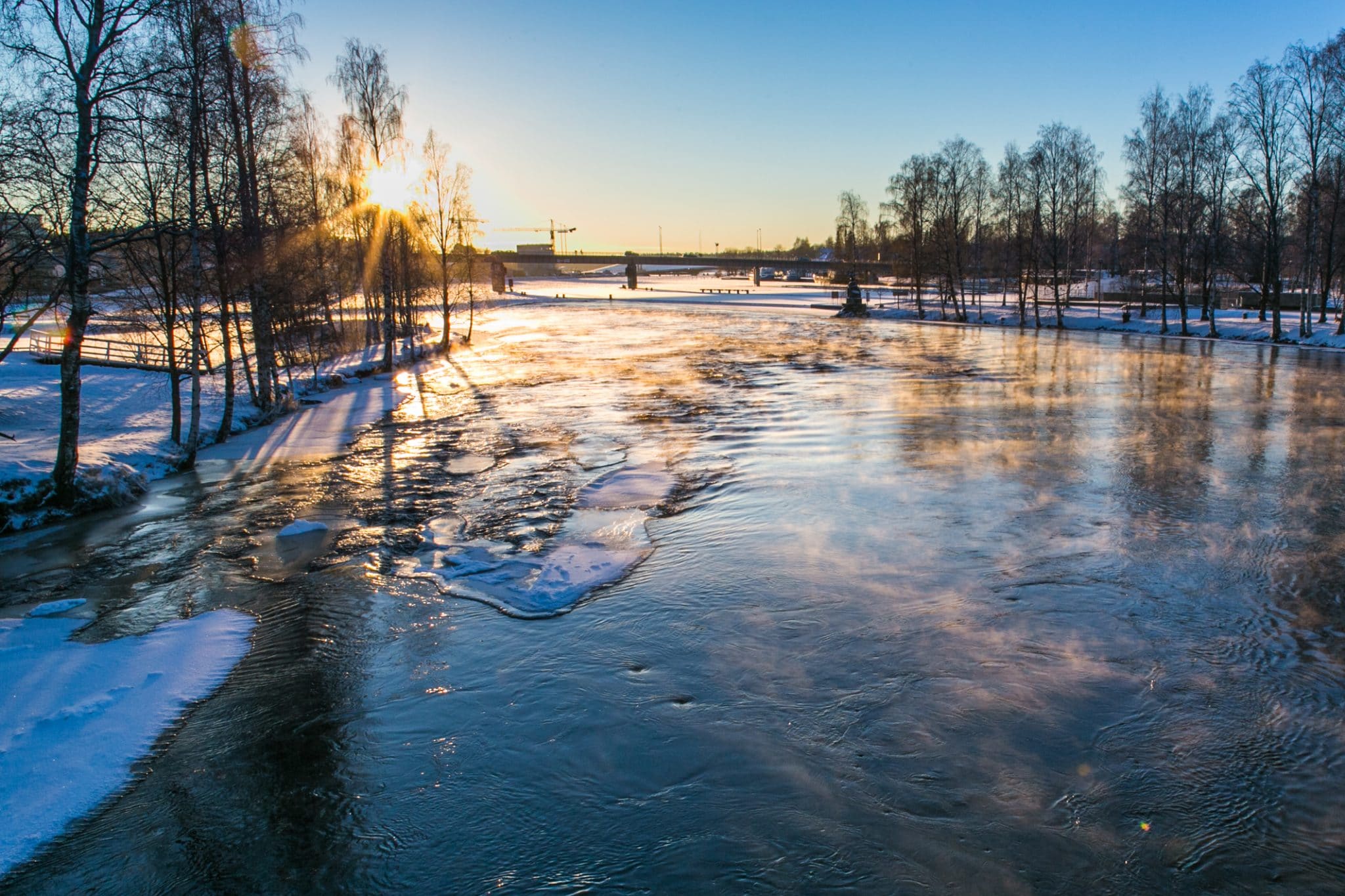 An educational visit combined with an educational event
It is highly suggested to time your educational visit around educational activities:

SciFest
 SciFest® is a yearly international festival which brings together thousands of schoolkids, high school students, and teachers to discover new experiences and learn about science, technology and the environment
SciFest is all about bringing science to young people in fun and engaging ways
The chief element of the festival is workshops,

 where kids can experiment and try things out for themselves

Alongside these activities the festival offers science cafés, public speakers and a national RoboCupJunior tournament, to name just a few

SciFest is future oriented and truly international by its very nature
The number one aim of the festival is to provide innovative solutions for education and the workforce challenges of the future
The previous festivals have had themes ranging from space to biodiversity, chemistry, and water with visitors and contributors from over 50 countries
Read more
Researchers' Night
University of Eastern Finland, and many cities around Finland
The European Researchers' Night is a European-wide science event organised since 2005 aiming to make science and the work of researchers known to the public
In Finland, the European Researchers' Night was organised in 14 cities in September 2017
There were over 24 000 visitors and hundreds of researchers participating all over Finland
People of all ages are able to experience the work of the researchers and see how science impacts on our everyday life
Feel free to participate a huge amount of fascinating workshops and interesting lectures in the Joensuu campus of the University of Eastern Finland
Read more
Educational museum visits for children and school pupils
A culture center Carelicum, historical childrens' world Mukulakatu, and an art museum Onni, Joensuu
Learning in museum premises is fun, and brings culture alive in a motivating way
The museums of the city of Joensuu offer interesting learning possibilities for school groups or educational visitors
You can learn interactively, or in workshops at the museum
There are also learning resources offered online that can be used in the museum or in the classroom
Carelicum is a culture center, museum, and tourist center. A visit there is an excellent way of getting to know Joensuu and North Karelia, its culture, and the essence of Karelianness
Mukulakatu is a fantastic children's museum and a play area in the setting of a historical town of Joensuu
Joensuu art museum Onni arranges multiple temporary exhibitions of Finnish and foreign art every year, in addition to the permanent exhibition

When traveling in Joensuu region, Carelicum Center is your link to North Karelia events and culture
The Stream of Culture – programme
An educational programme designed for basic education pupils in the area of Joensuu
The programme enables pupils to experience art and culture during every school year throughout the basic education
The target is to ensure that all the pupils have the opportunity to access the city's wide range of cultural activities
Pupils are taken to a City Orchestra Concert, art museum and media workshop, for instance.
Familiarising or participating with a programme event can be accompanied with an educational visit
You are invited to familiarise yourself with our educational service package (n:o 16) related to the programme
Read more (in Finnish)
Travel attractions
The range of possibilities is wide
North Karelia offers the best sides of city and countryside:
Wide array of services and free time activities
Smooth transportation system
Clean and beautiful wilderness nature
Numerous clean-water lakes, rapids, bonds
Rugged hill- and ridge landscapes.
VisitKarelia
The official travel agency in the region 
Read more from the website of VisitKarelia.
Ten tips for traveling
Below are introduced ten select tips recommended by the network of Global Education Park Finland – many more available!
What is the secret of the Karelian magic?
Karelia has many images in people's minds
Karelia is known as the region of music and songs, in whose forests almost constant wars took place over the supremacy of Karelia for centuries. The national landscape of Koli Hill has always had a significant impact on different arts and tourism. It has inspired both many Finnish and foreign writers, musicians and painters. Today North Karelia invites you to enjoy its rich cultural heritage and provides opportunities for perfect holidays. Read more from the webpage of VisitKarelia.
The city of Joensuu is the capital of North Karelia
Growing city and regional center – where every fifth resident is a student
The city of Joensuu is in the heart of North Karelia
The city was founded in 1848 by Czar Nicholas I of Russia
At the end of the 19th century, Joensuu was one of the largest harbour cities in Finland
During the last decades, the formerly modest agrarian town has developed into a vital center of the province
The city of Joensuu is home to 70% of the region's overall population
The two universities within Joensuu give the city and region of North Karelia a very strong and diversified workforce
Today, as the capital of the region of North Karelia, the city has much to offer for tourists
Learn more about the city of Joensuu from our related page
The region of North Karelia is part of Finland's Lake District
Two of the largest lakes of Finland are found in North Karelia
North Karelia is located in eastern Finland. It borders Kainuu to the north and Northern Savonia and Southern Savonia to the west. To the east, it shares a lengthy border with Russia.
There are some 187,888 lakes in Finland that are larger than 500 square metres. Two of the largest lakes are found in North Karelia.
Lake Pielinen is the fourth largest lake in Finland and is equally distributed between eastern Finland and Russia. The lake has historical significance not only for Finland, but also for Russia and Sweden.
The Pielinen River is a 67-kilometre-long river in eastern Finland. It is the sixth fast-flowing river in Finland and the largest river draining into the country's largest, Lake Saimaa. The city of Joensuu is situated at the mouth of the river.
North Karelia is known as a region of music and song, despite the fact that its forests were devastated by almost constant warfare for centuries in battles for supremacy in the region. This has created in the people of North Karelia a special personality, which is exemplified by the Finnish strength called "sisu".
"Sisu" is a remarkable attitude of North Karelian people, in combination with the North Karelia landscape, contributes to a rich cultural heritage in Finland. Its museums, theatres, churches and religious places bear testimony to the rapid pace of development in the region and the extraordinary personality of North Karelians.
The national landscape of Koli has always had a significant impact on different arts and tourism. It has inspired many Finnish writers and foreign writers as well; it has also inspired musicians (e.g. Jean Sibelius) and painters (e.g. Eero Järnefelt).
North Karelia offers unique folk runes, local cuisine and handicrafts, as well as developments in industry, arts and education.
The rich culture of North Karelia excites everyone, and it has an important influence in Finland.
Experience the unbelievable light art pieces
North Karelian light artist Kari Kola is producing extraordinary light art both in Finland and abroad.
We invite you to familiarise yourself with the fascinating projects of the light artist – read more