Visitors from St.Petersburg, Russia
A delegation of 10 members from five different organizations in St.Petersburg, Russia had a visit to EduPark in late October 2019. The two day lasting program was tailored for them to have discussions in several themes around education, education ecosystem, learning environments, entrepreneurship education and services and organizing Skills competitions.
The program was divided in five modules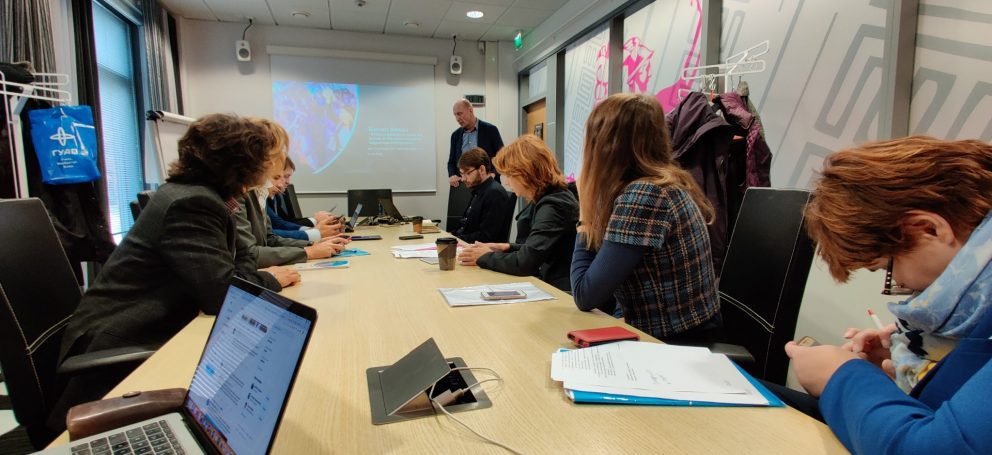 For the first day the visitors were introduced some points of view about education ecosystem development and about successful joint projects inside EduPark by the heads of EduPark institutions. In Business Joensuu part the strategy and aims to help companies to grow were revealed, photonics ecosystem was introduced and business acceleration services were described.
The first day was concluded by experiencing three learning environments. VR laboratory was introduced at Business Joensuu premises, after which the visitors were taken to Karelia UAS learning environments Simula and Energy Park (links in Finnish).
For the second day the program consisted of visiting Riveria vocational education and training campus to see their learning environments, as well as to discuss about organizing Skills competitions. As the last part of the visit the delegation met with the University Teacher Training School principal introducing teacher training and training school environments, discussed about Educational Technology with a professor from University of Eastern Finland and had a look into 360 sound studio (link in Finnish).