Education visit by New York experts
A group of 31 teachers, principals and administration people from the state of New York (New York State Association of Independent Schools) made a study visit to Joensuu in 17.-19.3.2019. The educational visit was organized by educational leadership consultant Mikko Salonen from Konsulttipaja Oy, Espoo. The visit was organized in co-operation with Hannu Naumanen, CEO of EduVirma in Joensuu. The group was having their program first in Joensuu and continued their visit to Helsinki.
Visitors came to Finland on Sunday 17th March via Helsinki. In the evening Mikko Salonen opened the visit program and primary goals for the visit were introduced. The development director of city of Joensuu Dr. Jani Kaasinen described Finnish educational system and about specific aspects of education in Joensuu on his presentation. Principal Antti Ikonen continued with presentation about leading and evaluation in Finnish school system. Antti is the chairman of the Finnish Principal Association (Sure Ry) and a member in Finnish Education Evaluation Centre FINEEC (KARVI). Evening contained lots of discussion about Finnish education system and what are main principles of equal and top quality learning and teaching.
On monday 18.3. visitors were introduced to Finnish education system with visits to daycare center in Hukanhauta. The program was prepared and excecuted by service manager Mikko Tiihonen and Hukanhauta day care center staff. The visitors were very pleased to see on first hand how early education and care (ECEC) is organized in Finland. Early education is based on curriculum and action is strictly goal-oriented. Also Finnish resources for early education were noticed in positive way.
Later that day the group visited a primary school at Nepenmäki where principal Jyrki Huusko and development director Jani Kaasinen gave the group a guided tour in Joensuu's newest comprehensive school. Nepenmäki school is an example how modern learning environment and modern Finnish pedagogy is combined with other city services. For instance the city library, youth space and vast spaces for physical excercices are in the same building. Modern technology allows different kind of groups to use school premises flexibly in the evening time. The group met teachers of different subjects and got to discuss about roles of Finnish teacher in classroom.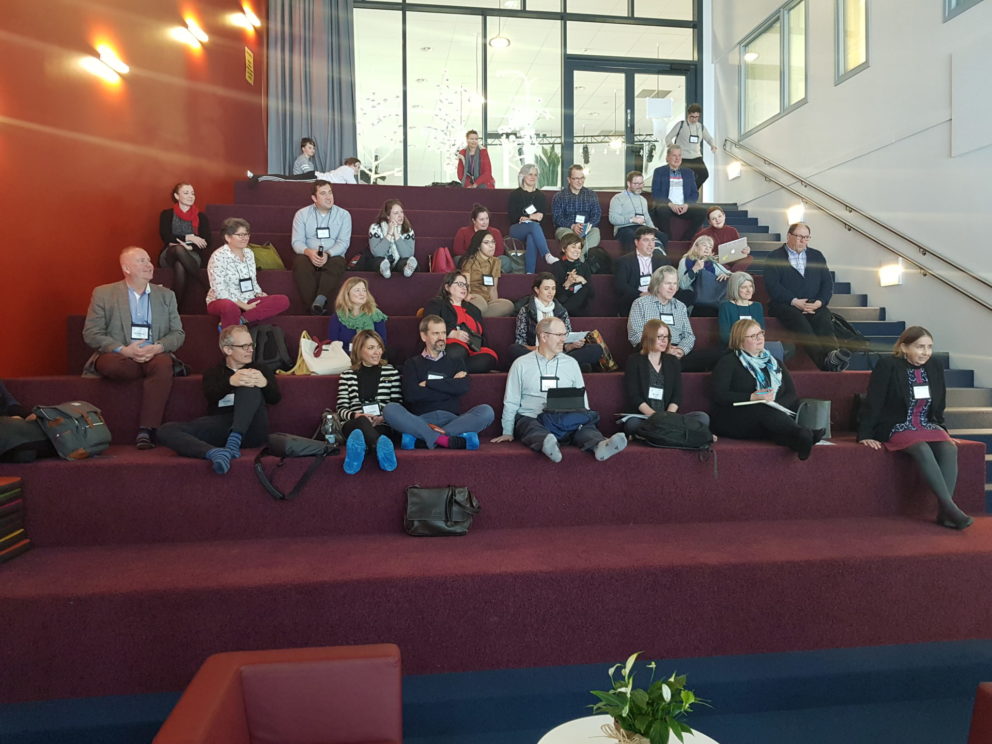 Tuesday 19th the group visited teacher education and training school in University of Eastern Finland. The university offers the widest range of teacher training in Finland and this is a big part of our strong educational know-how hub here in Joensuu region.
The group clearly had done their homework before the trip and their intrests were well focused. Discussions and questions were precise and allowed the hosts to analyse the Finnish system in a great detail. The visitors seemed to be very pleased about content and execution of the visit and like in every developing process the visit gave the hosts a great deal of ideas how to innovate new contents for study visits here in Joensuu.