Customers surprised by world-class bioeconomy education
"My short stay in Finland has now turned out to become a life changing event. BioAcademy was my springboard to get into Nordic Double Master Program 2017"
– Bioacademy summer school 2016 participant 
BioAcademy Finland is a future-oriented academy offering services related to the field of bioeconomy. BioAcademy is an educational initiative established in the region of Joensuu, Eastern Finland.
Learning for the sustainable future
The expertise on bioeconomy is focused on natural resources management and forestry, green economy, renewable energy, biochemistry and climate change. The company offers the best combination of bioeconomy, forestry and pedagogical expertise in the world. BioAcademy is run by highly recognised and experienced academic professors and teachers.
BioAcademy's education strategy underlines student-centred and problem-oriented solutions, leading to innovations and entrepreneurial skills. At BioAcademy, educational innovations and a deep commitment to understanding and meeting the clients' needs are the twin foundations of success. BioAcademy provides both complete turn-key solutions and tailor-made collaboration in curricula development, joint courses, foreign study excursions, leader's academy and result-oriented work-shop services.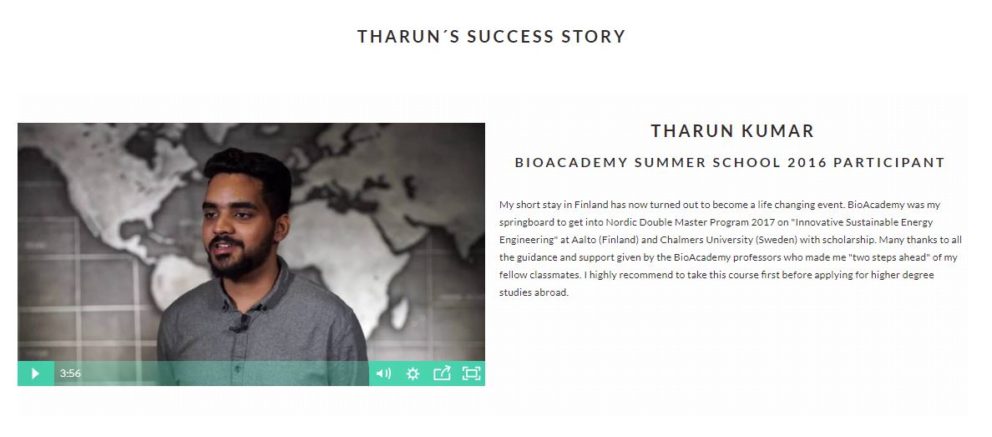 Learn more about BioAcademy