Great interest towards Finnish early education
Sharing the positive practises
Daycare centres have been popular destinations for international visitors in the region of Joensuu. During the school year 2017-2018, a large number of international educational personnel and students have visited the city's daycare centres. Visitors have arrived, for example, from China, Mexico, Vietnam, Zimbabwe and from various European countries. In many cases, visits have resulted from the cooperation with the University of Eastern Finland, Karelia UAS or Riveria College.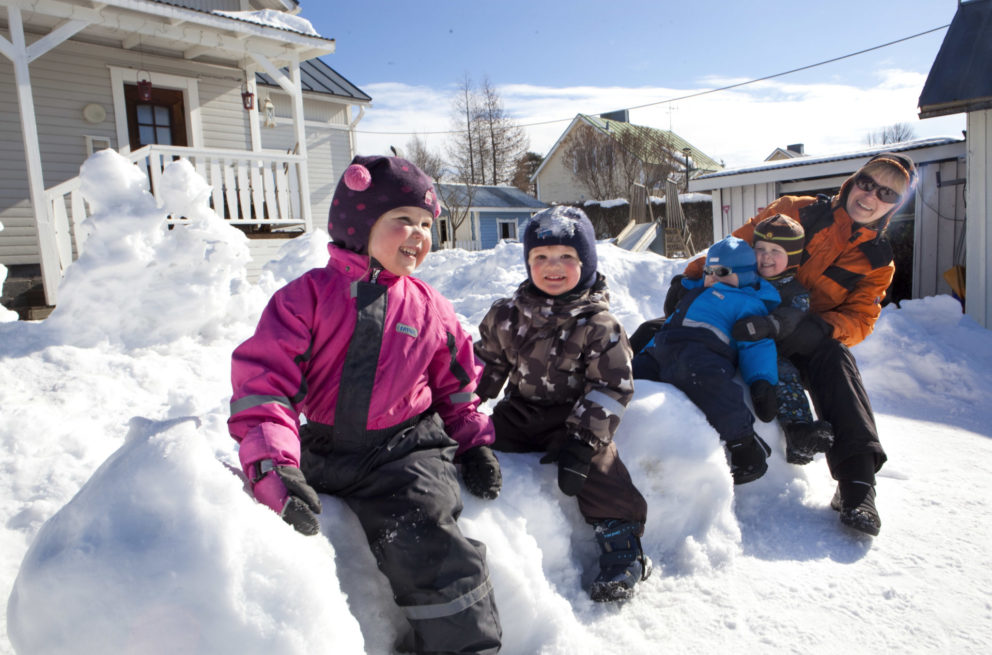 Active internationalism in the English Kindergarten
The English Kindergarten of Joensuu was founded in 1977, and is one of the oldest private daycare centres in the city. The daycare centre is visited actively by early education students and professionals from different countries. The kindergarten cooperates with Vocational College Riveria's training programmes. Also, the students from the University of Eastern Finland are among the visitors. The kindergarten has welcomed visitors at least from Germany, the UK, Lithuania, Romania, Belgium, Russia, France, China, the United States and South America.
Visitors are fascinated by a strong emphasis on outdoor activities
The kindergarten delights visitors especially with child-centred activities, inclusive learning, emphasising the learning of emotional skills, and with a wonderful outdoor learning environment.
The greatest interest has been directed towards the Finnish early childhood education as such. Also, the individual attention to children and everyone's individual early education plans have gained plenty of interest from the visitors.
"… From the visitor feedback received, the most wonderful aspect is our way of working outdoors…"
-Marita, The principal of the kindergarten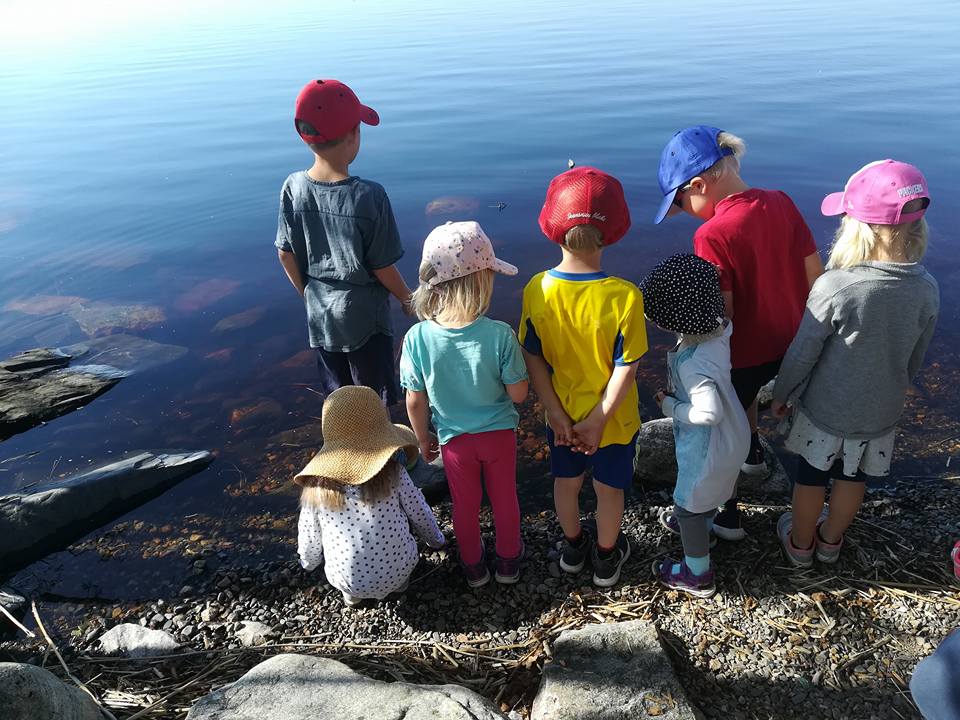 Focusing on strengths
In Finnish early childhood education, the starting point for learning is the recognition of every child's strengths. Each child progresses through their strengths towards their own goals. In the pre-school activities, the children do not only sit at their desk, but actively participate and work in groups.
The fantastic location of the kindergarten offers several learning possibilities in nature. The woods or the lakeside are great learning environments for a wide range of learning purposes. Language learning can be made fun and alive with the help of needles, dumplings and hay, for example.
Learn more about the English kindergarten